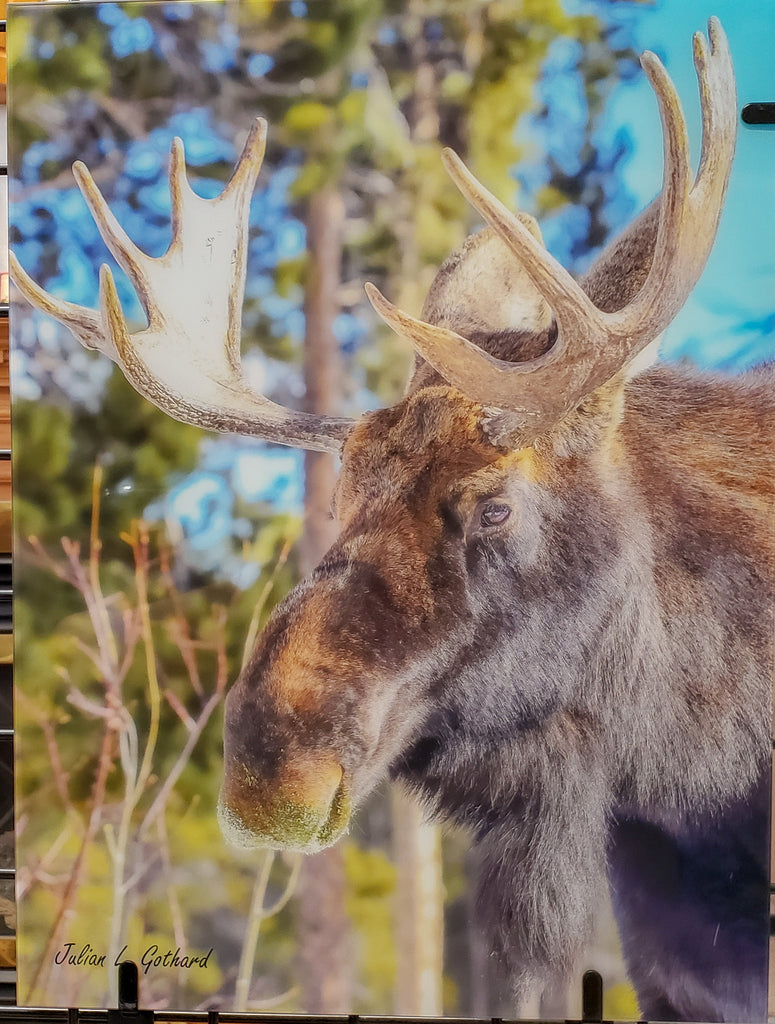 Jefferson a male Bull Moose
Jefferson one of at least 3 resident local Gilpin County bull moose (Alces alces shirasi). Moose were introduced into Colorado in 1978 and have proved to be one of the most popular and enduring tourist attractions, their numbers are now estimated to exceed 2,000 in the state. 
A hand-crafted and UV protected 15.6" x 20.8" glass print with black backing and mount.