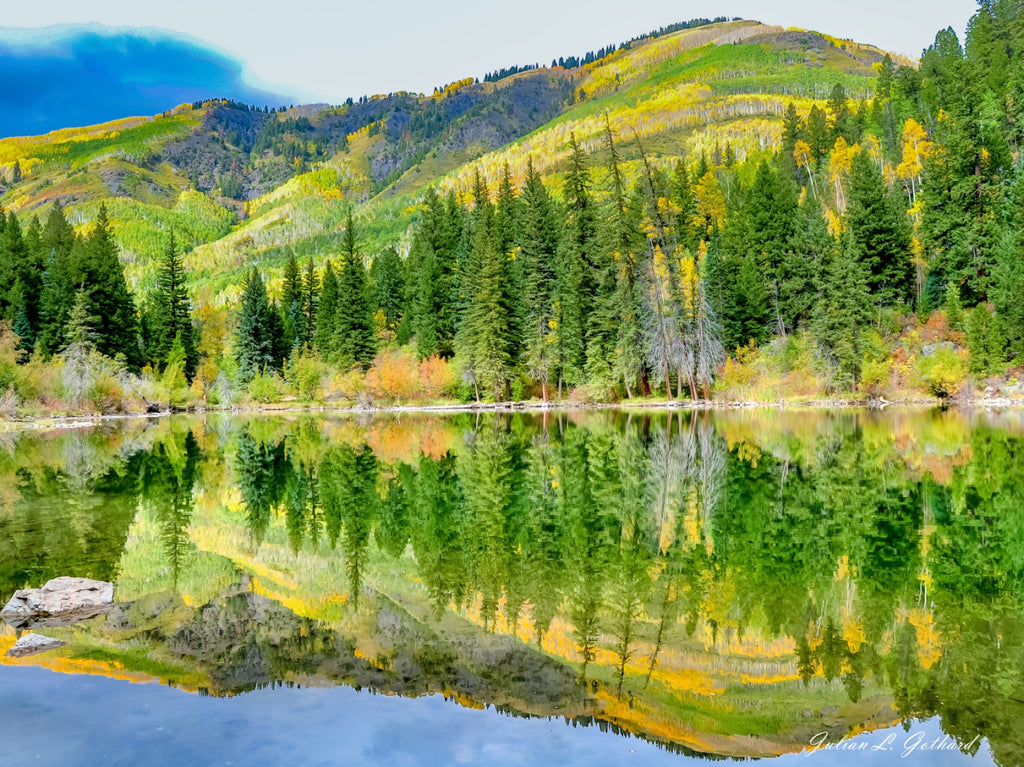 Reflection at Lizard Lake
Take the Route 3 road from Marble to the ghost town of Crystal in the White River National Forest and you'll pass Lizard Lake en-route to Gunnison County's  famed Crystal Mill. The lake is pretty at any time of the year but is absolutely glorious in the Fall.
A hand-crafted and UV protected 10.8" x 14.4" glass print with black backing and mount.