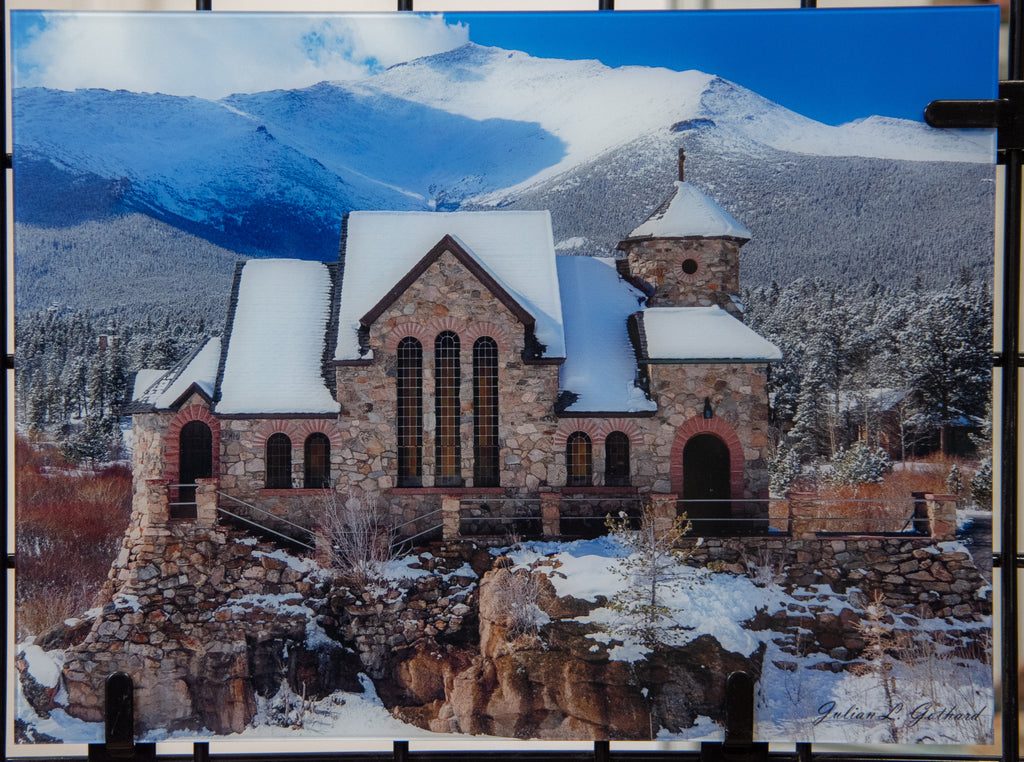 Colorado's Chapel on the Rock
Known locally as the Chapel on the Rock, St. Catherine of Siena Roman Catholic Chapel is a well-known landmark near Allenspark on Colorado's Peak to Peak Highway. Nestled below Mt. Meeker the chapel provides tourists with year round picture postcard photographic opportunities, especially in winter.
A hand-crafted and UV protected 10.8" x 14.4" glass print with black backing and mount.