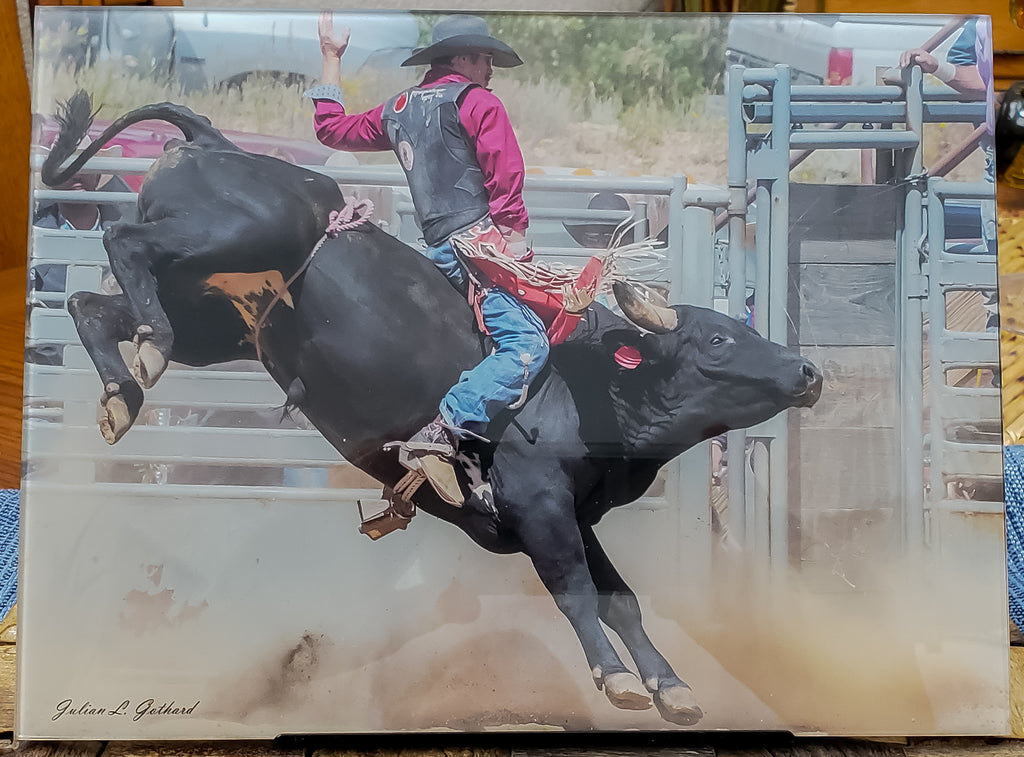 Boots, Chaps and Cowboy Hats
A bull rider taking an impressive eight second ride at a local Colorado rodeo. Of course, staying on a bull for that eponymous eight second ride is one thing but staying alive after the dismount is quite another. Both the bull and the rider are scored in this event and the combined bull score and rider score for each successful ride (a minimum of eight seconds is required in order to score) is the official ride score.
A hand-crafted and UV protected 7.2" x 9.6" glass print with black backing and mount.